Linear Power, Inc. 241 South Poplar Street D'Lo MS 39062 USA
Phone:(601) 932-8477 Phone2:(601)-675-7134 Fax:(601)-675-7154 email: info@linearpower.com
LP10.-4© and LP10.-8©
Designed and built here in the USA.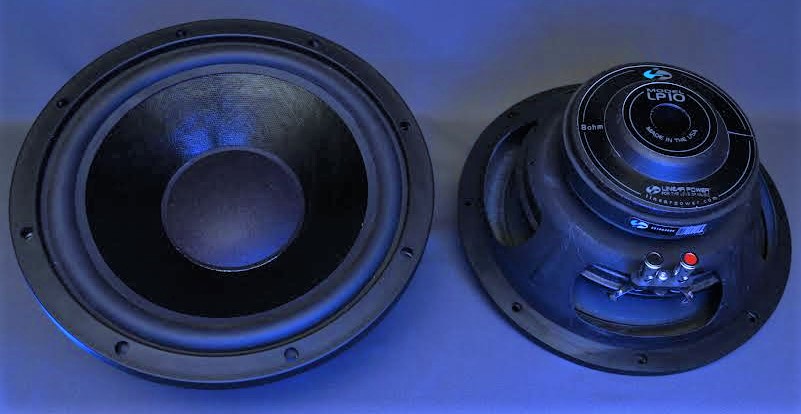 Linear Power™ does not allow internet sales
For MSRP pricing or to order directly from Linear Power™ in the event there is no authorized dealer in your area Click Here.

Model
Speaker Type
Power Handling

*

Frequency Range (Hz)
Resonant Freq. (Fs)
Sensitivity dB (2.83V/1M)
Impedance
DC Resistance (Re)
Xmax one direction
Vas (liters)
Piston Area-Sq. In. (Sd)
Qes
Qms
Qts
LP10.-4©/LP10.-8©
Subwoofer
150 Watts
20Hz - 2KHz
32Hz
92.5dB
4/8
3.4
6mm
56.833
50.27
.440
8.095
.418
*

Assumes unclipped signal
Dimensions
Minimum Recommended Enclosure

**

Cutout Diameter (Decimal Inches)
Cutout Diameter (Fractional Inches)
Mounting Depth (Inches)

***

1.00 cubic feet
9.125"
9 1/8"
4.4"
**

Tailor this to your needs. For ported enclosures add ~20% volume and tune accordingly

***

Speakers with vented pole need at least 1" clearance for cooling
The Linear Power™ LP10. subwoofer has a lot of things going for it:
It has a low Fs for its size at 32 Hz
High efficiency at 90dB
Butyl surround and rigid dust cap
Flat spider to prevent popping noise and bottoming out under high excursion
Molded rubber gasket that makes sure your don't have trouble with sealing the speaker basket to its enclosure
Now after that list of nice features the important question; does it sound good? Absolutely! Give the LP10. at least 1.1 cubic feet in a sealed enclosure and you'll be rewarded with a subwoofer that can play extremely low while being capable of quick transients and tight bass. This is not a brutish spl woofer but rather a fine instrument for building the foundation of your music.
All Linear Power™ woofers can be used in sealed or ported enclosures. Ported enclosures need to have 20% more air space plus the port. This can be adjusted based on your needs.
With such a low Fs you know it will shake your vehicle on the lowest of notes. In a properly sized enclosure the LP10. will play down to 20Hz.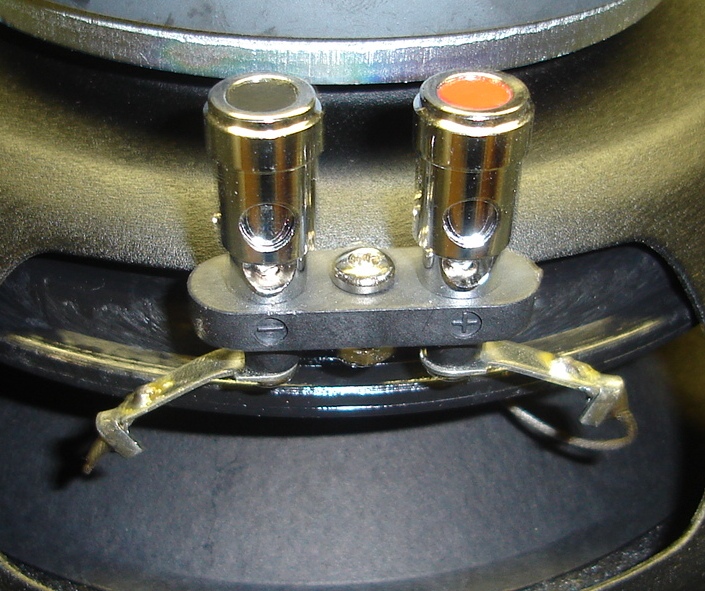 The same push button terminals as the LP65 and LP8 but mounted on the same side. They still easily accept up to 8 awg wire in each terminal.

© Linear Power, Inc. - ALL RIGHTS RESERVED
LINEAR POWER is a trademark of Linear Power, Inc.

Legal Information