Linear Power, Inc. 241 South Poplar Street D'Lo MS 39062 USA
Phone:(601) 932-8477 Phone2:(601)-675-7134 Fax:(601)-675-7154 email: info@linearpower.com
LP2150©
Our go to amplifier for component systems and subwoofers. Designed and built here in the USA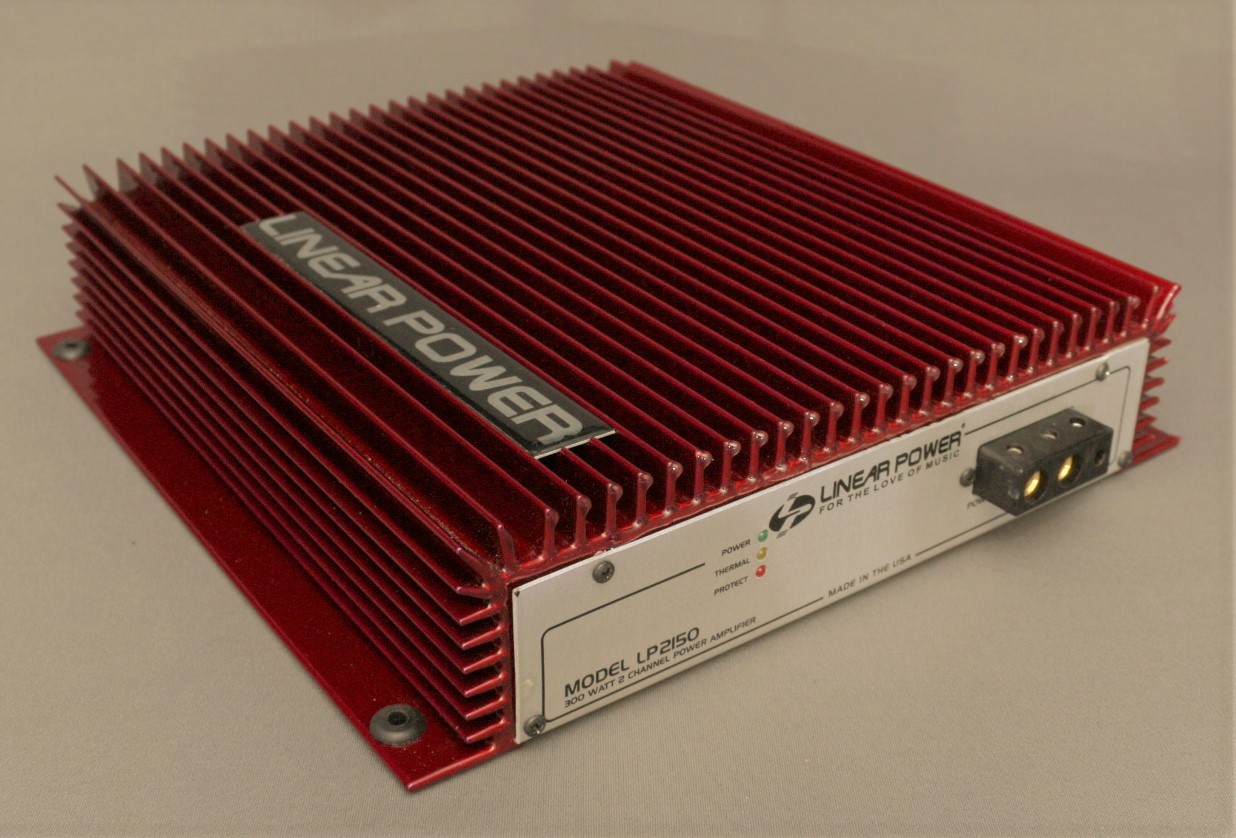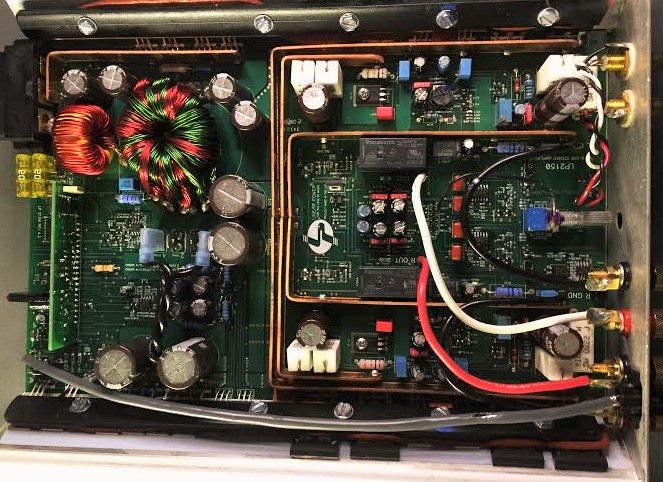 Linear Power™ does not allow internet sales
For MSRP pricing or to order directly from Linear Power™ in the event there is no authorized dealer in your area Click Here.

Model
RMS Power @ 4ohms Stereo 12.8v
THD 20-20KHz
Mono Rating @ 4ohm

**

Max/Peak Power
Dynamic Headroom
Damping Factor 4ohm @ Terminals
Required Fuse
2ohm Stereo/4ohm Mono Capable
Bridgeable
Frequency Response
LP2150©
150W x2 RMS
<0.05%
300 Watts
TBD
>5dB
>350 20Hz-20KHz
40Amp (Two 20 Amp ATC)
Yes
Yes
4Hz - 220KHz
**

Mono Rating @ 4 Ohms is tested with the power supply taps moved to 2 Ohms setting where applicable.
| | | |
| --- | --- | --- |
| Height 2.5" | Width 10.5" | Length 10.5" |
2 channel class A/B amplifier
150 watts per channel into 4 Ohms at 12.8 Volts
Frequency response is 4Hz to 220KHz
Damping factor of 350 through entire audible range when measured at speaker terminals
>5dB of headroom
Dynamic unregulated power supply allows more power with higher input voltages
Outputs are the finest sound quality devices from Motorola
All capacitors are high voltage, high temperature, and low ESR parts
Power supply is opti-isolated to eliminate the possibility of noise
Single point groundings in each stage of amplifier improves noise, damping, and efficiency
Ultra thick 3oz copper on double sided FR4 main PCB
Solid copper buss bars in crucial high current locations
Heavy gold plated brass blocks for power connections
High quality gold plated inputs
Gold plated 5 way binding posts for output terminals
Protection circuits are non-interactive with audio path to prevent noise
Protections include:
-Power supply over current
-Output over current
-Reverse polarity
-Two stage thermal
-Short circuit
-DC offset
-Signal Input Ground Protection w/Micro Fuse
-External Fan Control
Proven heatsink design made of extruded aircraft aluminum
Layout and topology are designed with care and attention to detail
The best part is WE build these in the USA.
They are not built in China and stuffed in a box in the USA.
They are built here!

To view the owner's manual Click Here

© Linear Power, Inc. - ALL RIGHTS RESERVED
LINEAR POWER is a trademark of Linear Power, Inc.

Legal Information